We have the beautiful places where you want to retire, the close-knit communities you want to be part of and all the 'invisible help' you need. Your way.
Welcome to Retirement Your Way
Everyone has their dream retirement in mind.
Our role is creating wonderful environments with everything in place so you can choose what you do, when you do it and how you do it.
Facilities to maintain health and well-being, connection to the community while protecting and respecting your independence.
Naturally, we give you choices, starting with where you want to live.
Perhaps a unit on the river cliffs at Beauty Point with a real resort lifestyle or maybe a chic apartment in our luxury, urban complex, OASIS Peakhurst? Your call.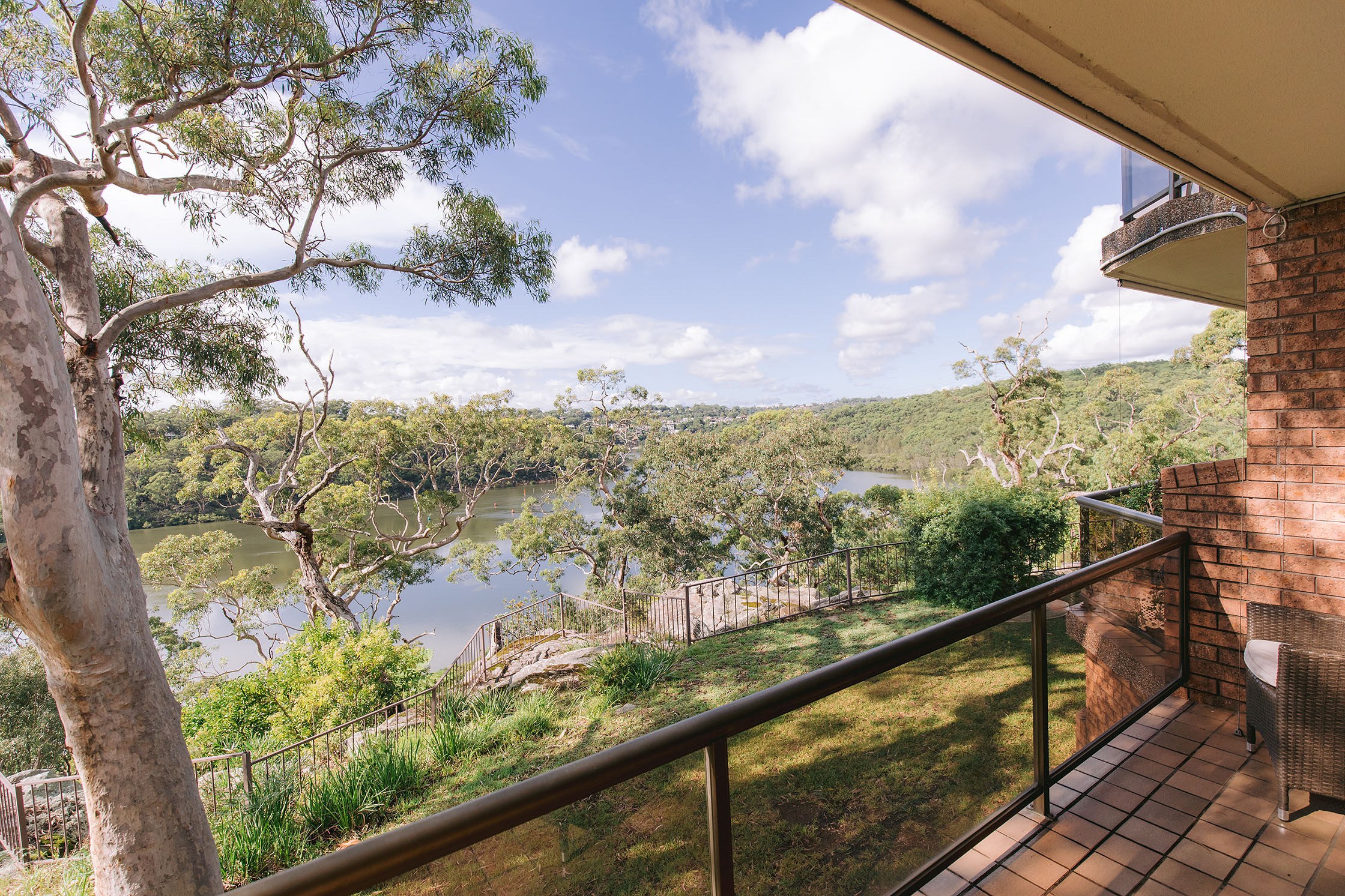 Beauty Point Retirement Resort
Perched atop the ancient cliffs of the Georges River, the village commands views of the waterway and bushland yet is surrounded by all the suburban amenities like medical, shopping and transport.
It is truly resort-style living with spacious, light-filled units with plenty of room but without the constant maintenance. Plus, with flexible, increasing assistance, you won't need to think "where next?" or leave your wonderful Beauty Point home.

Find out more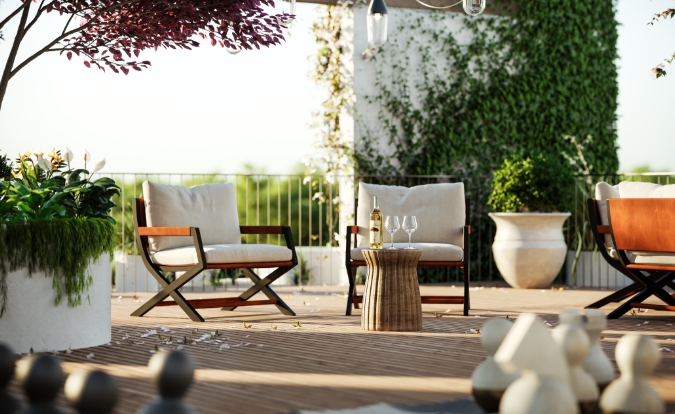 OASIS Peakhurst
A brand-new, contemporary retirement community surrounded by gardens. And, beyond that, close proximity to transport, retail and medical facilities.
Inside the sleek-urban buildings are large, light-drenched apartments with spaces to relax and entertain plus a community area with everything from a cinema to heated pool & spa and private cafe-restaurant.
Find out more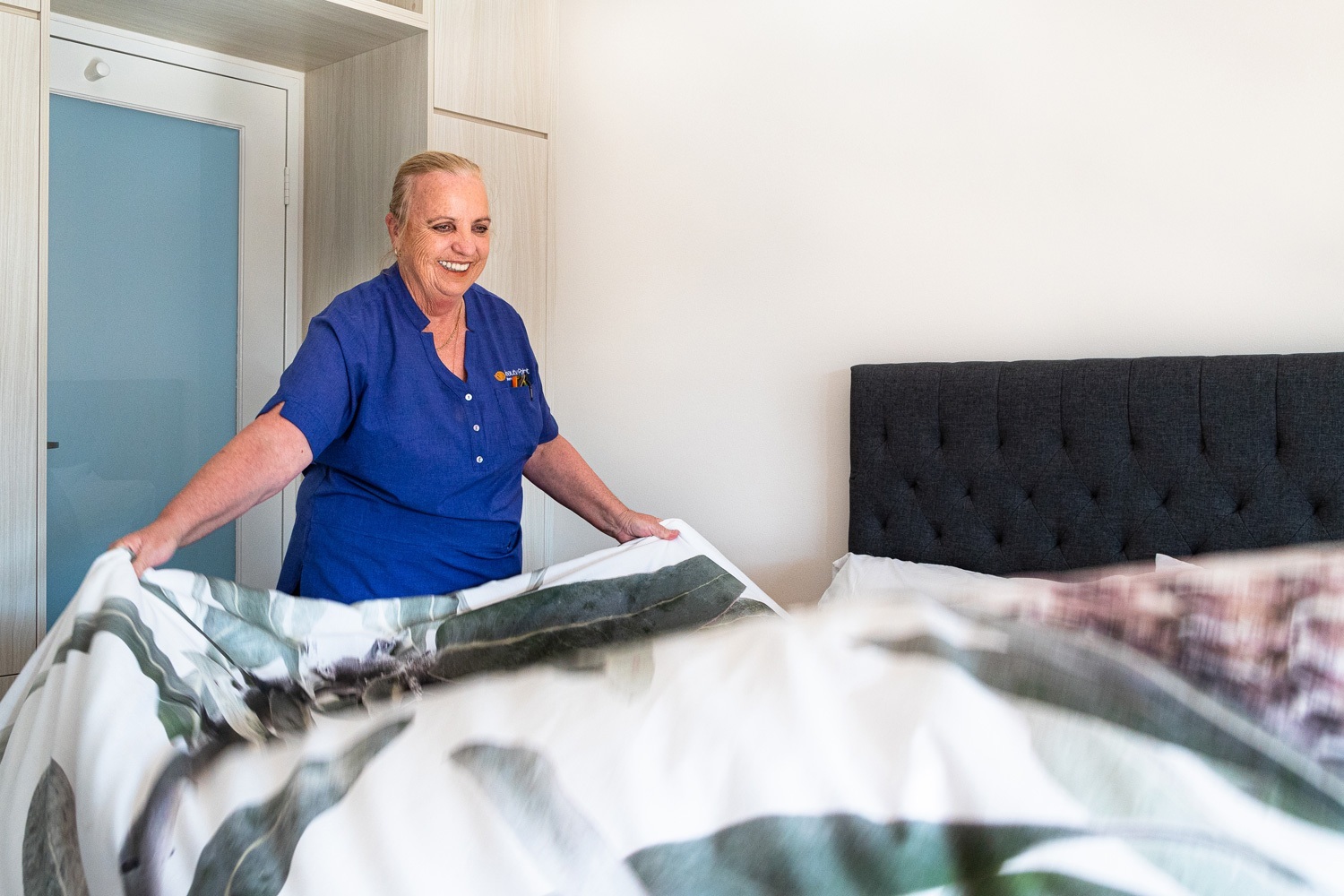 HomeCare Your Way
There's one more lovely fact about being able to receive HomeCare Your Way services right where you live. You can have the same friendly and familiar staff member, delivering each service, for as long as you need it.
Domestic help, personal assistance, social companionship or medical care. Enjoying a regular helpful service is a great thing, made even better with the added peace of mind knowing your staff member is someone you can become close to.

Find out more
Sue 'belongs' at Beauty Point
Frequently Asked Questions
"Home care" simply refers to support provided to older individuals who choose to continue living independently in their own homes rather than move into a retirement community or senior care facility. Home care can be provided by family or friends, but professional home care services may be hired to supplement or replace home care provided by family or friends. If you are a resident at a retirement living community and live in your own unit, you may receive home care as part of a package with the facility. There may be a variety of plans open to you.
If you do not require continuous medical attention and want to remain living in your home but may need some occasional help with routine tasks, receiving home care is an excellent solution. For some people, living independently is important for their dignity, self-esteem, and identity. At the same time, sometimes it is a comfort to know that should you come to need assistance, it will be easily available to you.
Home care services are typically non-medical care, such as assistance with cleaning, grocery shopping, meal planning and preparation, and other chores as well as appointments. These are tasks that you may just need a little help with, but you are otherwise perfectly able to live alone in your home.
Some home care service expenses may be subsidised or fully covered by the government or insurance policies. Private home care services may also be available in your area. Some companies offer a variety of different plans - especially if you are living in a retirement community, so you can pick the type of home care support you want. For example, some residents would prefer to have meals prepared for them, so they don't have to worry about grocery shopping, recipe planning, and food preparation. Others may want to cook for themselves but want a laundry service so that they don't have to worry about hauling clothes up and down stairs, or dealing with washing machines.
Home health care services refer to support of a medical nature provided by licensed health care professionals such as nurses and personal support workers to seniors living in their own homes, as opposed to non-medical assistance with chores and routine tasks. For example, home health care services may include preparation and administration of prescribed medicines, tests, physical rehabilitation, monitoring, attendance and support at medical appointments, and more.
Seniors living in their homes may receive both home care services and home health care services, depending on their needs. The services may be provided by different organisations or may fall under the umbrella of one service provider. For seniors living in retirement communities, there is usually great access to home health care and in most cases, specialised for common health issues in elderly people such as arthritis, memory problems, mobility, psychological matters, and diseases like Alzheimer's or Parkinson's. For convenience, some even offer pharmacy deliveries straight to your door.
Retirement living comes with amazing benefits. Imagine not having to cook your own meals, or spend hours every week doing housekeeping and other chores. At Retirement Your Way, we offer different home care plans, so you can have as much or as little support as you need in your home.
You don't have to worry about your security in your home, as there are staff on site 24 hours a day. Our communities look and feel like resorts, and are situated in excellent areas with lots of travel options and amenities. We even offer special buses so that residents can go shopping or see the sights without the hassle of arranging transportation or finding parking.
One of the biggest challenges for senior citizens is that as they age, they may find it increasingly difficult to socialise. In some cases, it is because they - and their friends - aren't as mobile as they used to be, and activities seem a little more tiring. This may lead not only to loneliness and depression but also lower self-esteem and confidence. Now imagine how wonderful it would be to be part of a vibrant community, surrounded by old and new friends?
Beauty Point Retirement Resort offers interesting activities that not only serve to entertain but to better and maintain the mental health of senior residents. For example, we often encourage physical activity by offering exercise classes and facilities catered towards common needs of senior citizens. There are also rooms just for arts and crafts, cards and games. Seasonal activities put on by the village are also popular. Of course, visitors are always welcome and often residents are encouraged to invite their outside friends and family to events. In many ways, nothing can beat the lifestyle you can have in a retirement village.
We are always happy to answer questions and to get to know potential residents. Let us tell you about our different locations and how your home and health care can be customised to suit your specific needs. Retirement may be the most exciting time yet! Give us a call at (02) 8708 4700 or contact us online today!