Retirement Home Facilities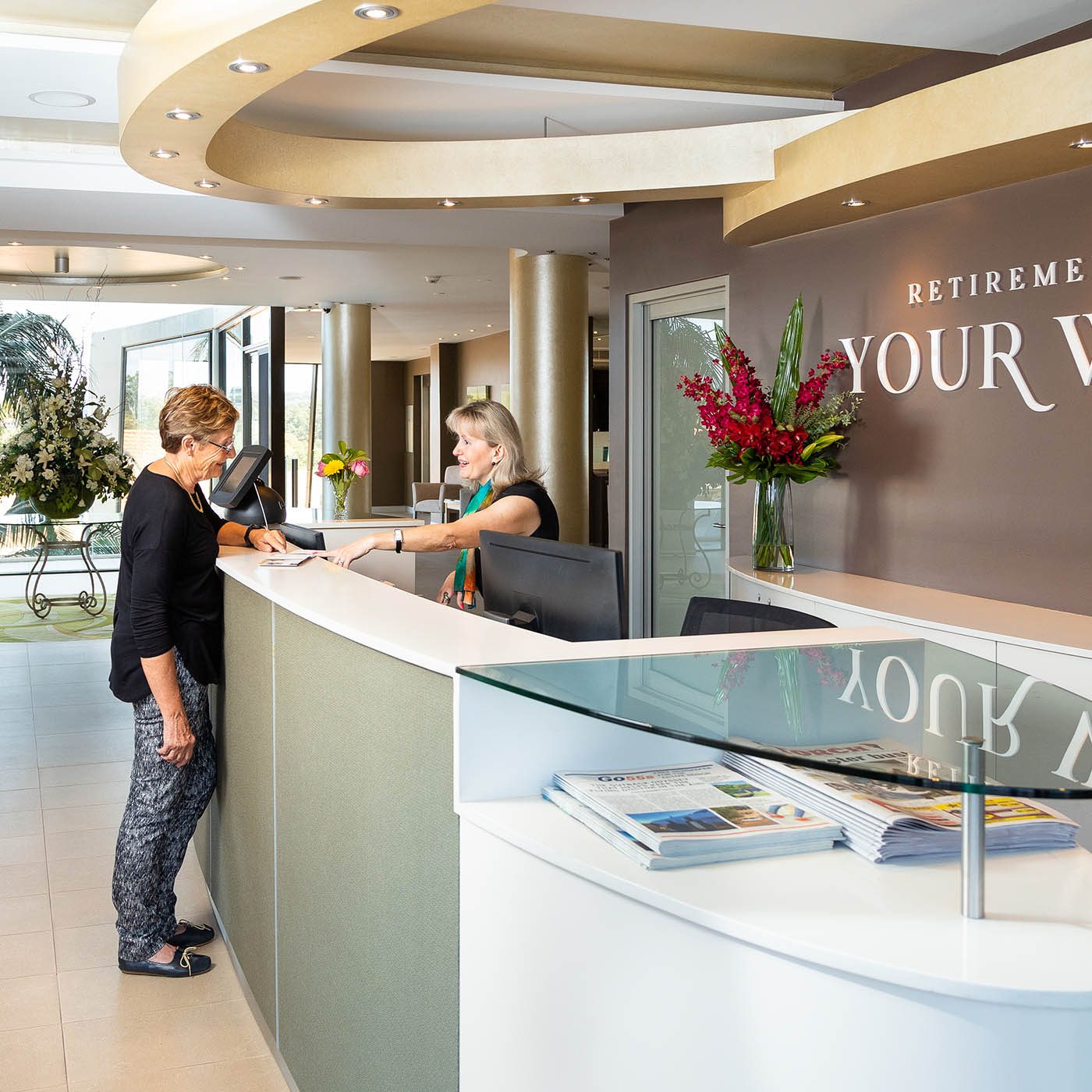 Your Lifestyle
What is Retirement Your Way's way of life?
In a word, carefree.
Retirement is your time, the "one day" years, where you can start working on that bucket list.
Leave the other stuff to us.
Our job is to create the environments and add the services, facilities and thoughtful extras that give you freedom to choose what you do, when you do it and how you do it.

We ensure you have everything in place to maintain your health and well-being, activities and facilities to keep you connected to the village community and beyond, while protecting and respecting your independence.
Our Services
When you see the array of facilities and services at your disposal, you'll agree with our residents when they say, "we only wished we moved in sooner". As you're about to see (and read) you can relax and enjoy your retirement. It's time to treat yourself. You've worked hard and you deserve it.
Mary, our Beauty Point Concierge for many years, is always available to assist. Making a booking, arranging deliveries, transport or dropping off dry cleaning. If you're away, we ensure your home's secure and collect your mail.

Take advantage of our free Resort bus. It covers different locations on different week days with plenty of time at major shopping centres and the Sydney CBD.
Housekeeping and laundry can be a thing of the past. We can do as much or as little as you need, whether it's the washing and ironing, or hard jobs like cleaning the floor and bathrooms.
Staff are onsite 24 hours a day, 365 days a year. So, you can visit friends and family with your home safe and secure. The sense of community also means neighbours look out for each other.

All your home and garden maintenance. All those little handyman jobs you need taking care of every now and then. We do it all for you. As we like to say, 'less chore-time and more your time.'

HomeCare Your Way gives you the freedom to choose the personal or domestic services you need, when you need them. With flexible, increasing assistance, you won't need to leave your Beauty Point home.
Facilities
Within our Retirement Your Way communities, you will have a wide variety of facilities and services at your disposal, to enjoy when and where you want.